---
A fluffy yorkshire pudding is a must have with roast beef. Topped with a dollop of horseradish and copious amounts of gravy of course. The secret to getting big yorkshires – to heat the pan and fat before you add the batter!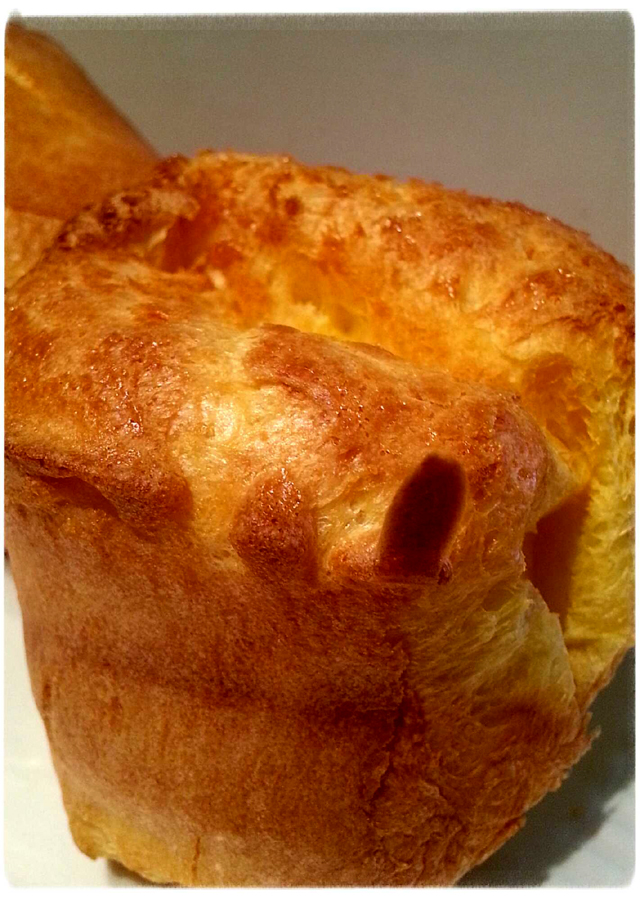 Print
Yorkshire Pudding
Ingredients
4

eggs

3/4

dry c flour

3/4

liquid c milk

dash of salt
Instructions
Whisk eggs and milk until thoroughly mixed

Add dash of salt, whisk thoroughly

Sift flour in and whisk thoroughly - NO LUMPS!

Set batter aside for 30+ minutes

Place approximately 1 tsp of vegetable oil (bacon fat, lard, etc.) in bottom of each cup and place in oven

Heat oven to 450F

Remove the tin from oven (it should be very hot!)

Place equal amounts of batter in each cup (should get a bit of a sizzle from the hot fat/oil)

Bake for 20-25 min until fluffy and brown
If you like this recipe, please share!