---
I've made this with a few variations. The most simple is slices of tomato, slices of mozza, a drizzle of balsamic vinegar and olive oil, and a dash of salt and pepper. Variations include using flavoured oils, pesto instead of just basil leaves, or a different cheese like feta. Whatever YOUR favourite combinations are!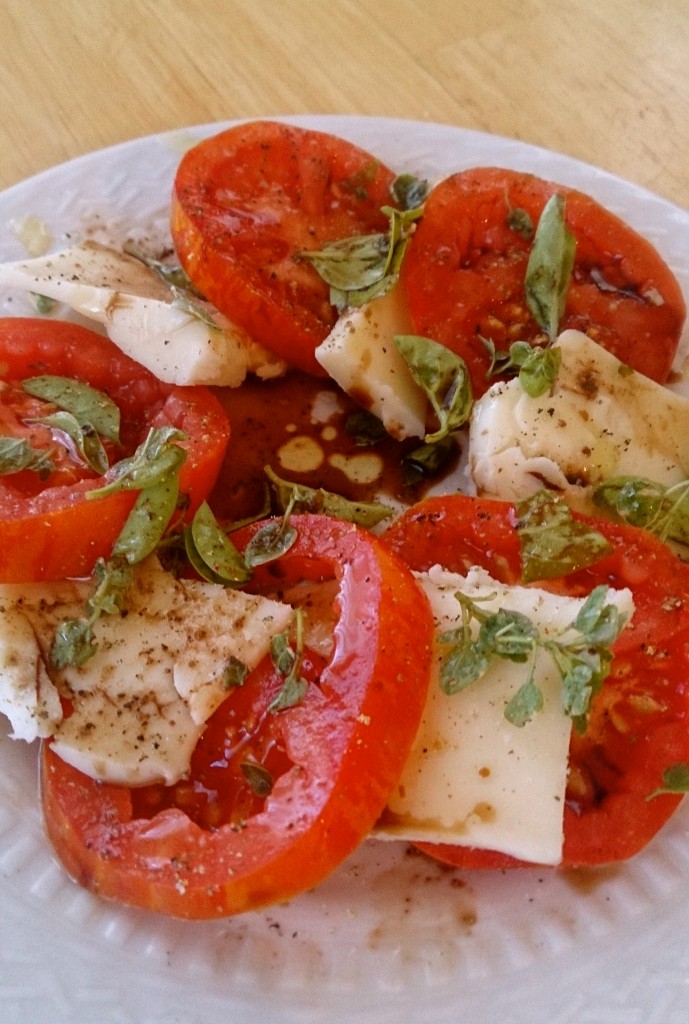 This one I used slices of beautiful heirloom tomatoes, the last of the basil from the garden, a few sprigs of oregano, mozza, and a drizzle of balsamic vinegar and my homemade infused garlic oil.
If you like this recipe, please share!