---
During the day I usually ask the Hubby to pull something out of the freezer (he works from home so the fridge is nice and close) for that nights supper. Today's meat choice was sausages. My favourite thing with sausages has to be sauerkraut with a big dollop of mustard.
As I had a bag of shredded coleslaw that needed to be used sooner than later, and we didn't have any sauerkraut in the fridge, I thought I'd try a batch of some quick sauerkraut.
It turned out perfectly! Great sour flavour of sauerkraut with some extra zip from the seasonings. I prefer cold sauerkraut, but warm it still tasted great. Hubby quite liked it as well.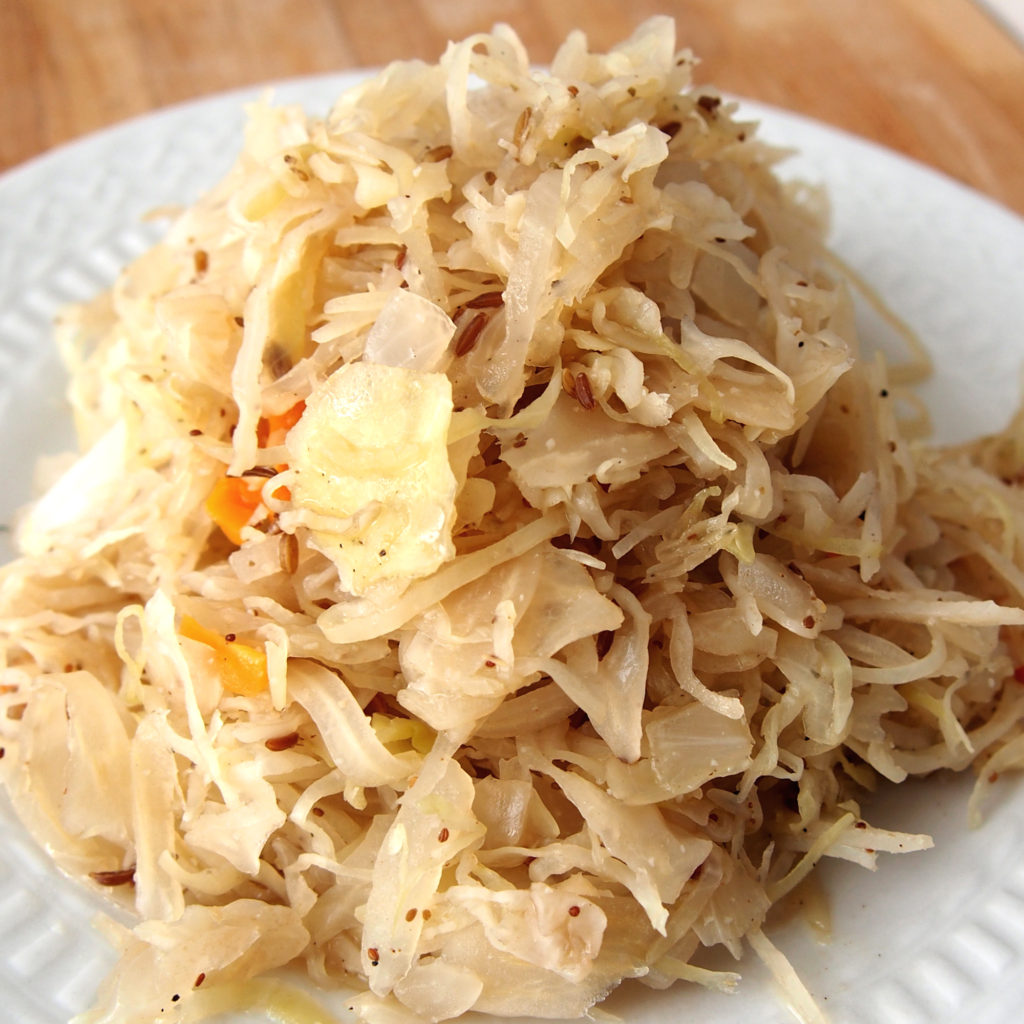 Print
Quick Sauerkraut
Ingredients
1

cup

water

1/2

cup

apple cider vinegar

1/2

cup

white vinegar

1/2

onion

chopped small

3/4

teaspoon

sea salt

1/2

teaspoon

celery seed

1/2

teaspoon

onion powder

1/2

teaspoon

garlic powder

1/2

teaspoon

caraway seeds

Black pepper to taste

1

bag of shredded cabbage
Instructions
Combine water, the apple cider vinegar, spices, and onion in a large frying pan and bring to a boil.

Add cabbage and pour white vinegar over cabbage mixture. Toss to mix thoroughly.

Cover pot and bring to a boil; cook mixture for about 3 minutes.

Stir cabbage mixture and cook covered for about 10 more minutes until the liquid is all gone. Stirring occasionally.
If you like this recipe, please share!