---
This really isn't a recipe, in the true sense, just a dish kicked up a notch. The inspiration for this came when I was watching one of Nigella Lawson's shows. She made the cottage cheese and put it on some beets. As the Hubby and I love cottage cheese with salt and pepper, it's not too much of a stretch to add some lemon zest and thyme. I even had some thyme in bloom, which made the dish look dainty and pretty.
I was thinking that the lemon zest may be odd paired with the cottage cheese, but I found it was a lovely touch.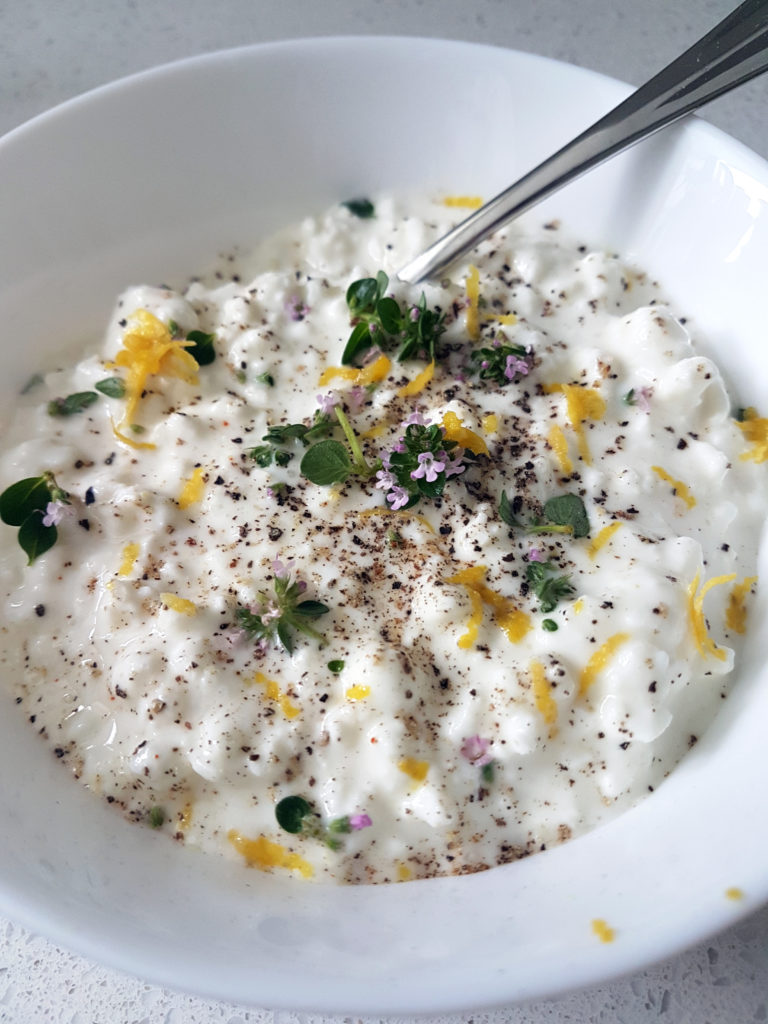 If you like this recipe, please share!