---
Well this sauce started out as a traditional Carolina vinegar sauce and then both the Hubby and I were leery of what it would taste like on the ribs. I happen to really like the sauce on pulled pork and always reach for it at the bbq joints. But it is very vinegary and liquid'y and I was unsure of how it would have stuck on the ribs. So at the last minute I made it a bit of a thicker bbq sauce. I quite liked it. I love the vinegar tang of Franks Red Hot hot sauce and it was basically a bbq sauce version of it.
Hubby thought it was good, and our guest seemed to enjoy the ribs, so I thought I would post the recipe. Hubby did say he prefers my other bbq sauce recipe better, but that this one wasn't bad by any means, just more vinegar based.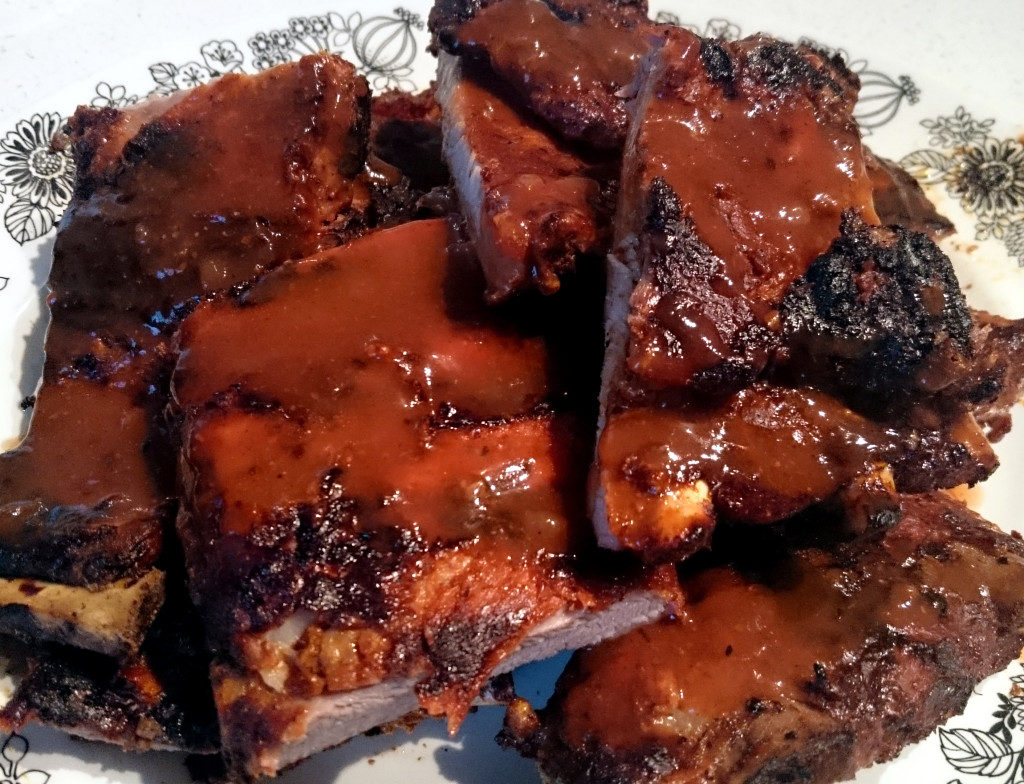 Print
Carolina Style Inspired BBQ Sauce
Ingredients
1 1/2

cups

white vinegar

1/2

cup

white balsamic vinegar

1

teaspoon

Stevia

1

tablespoon

tobasco sauce

1

teaspoon

red pepper flakes

1

teaspoon

ground black pepper

1

teaspoon

salt

Ketchup**

Sugar Free BBQ Sauce**
Instructions
Bring all the ingredients to a soft boil and put in a jar or container. Once cooled, place in fridge for at least 12 hours. I added the ketchup and bbq sauce afterward and heated everything in a small sauce pot before brushing on the ribs.
Notes
As the ketchup and some sugar free bbq sauce by Guy Fieri were last minute additions to only half the mix, I didn't do measurements. I think I added about 1/2 cup of each to about 1 cup of the vinegar mix. I would add about a cup of my homemade bbq sauce instead, if I had some.
If you like this recipe, please share!
CAROLINA STYLE INSPIRED BBQ SAUCE