---
Tonight I stopped and picked up some wings from our favourite butcher. He has amazing marinades and isn't afraid to use spice. So I picked up some Greek marinated chicken thighs (though I was sorely tempted by the Greek lamb chops, the chicken was cheaper) and some garlic masala bbq wings. I just mentioned how he isn't afraid to use spice…. well that includes the masala marinated anything and his curry's. Which although taste amazing can make your tongue tingle just a bit. So hot wings demand ranch dip, of course!
This is yet another "throw what you have into a bowl" recipes, mish mashed from a few recipes online because I didn't have chives or sour cream or buttermilk.
And it tastes great. And exactly like a ranch dip should. AND as expected its low carb since I used a super low carb plain, full fat yogurt. If you want a dressing vs. a dip, add 1/2 cup of buttermilk. Feel free to use chives instead of onion flakes as well, that was one of the items I didn't have.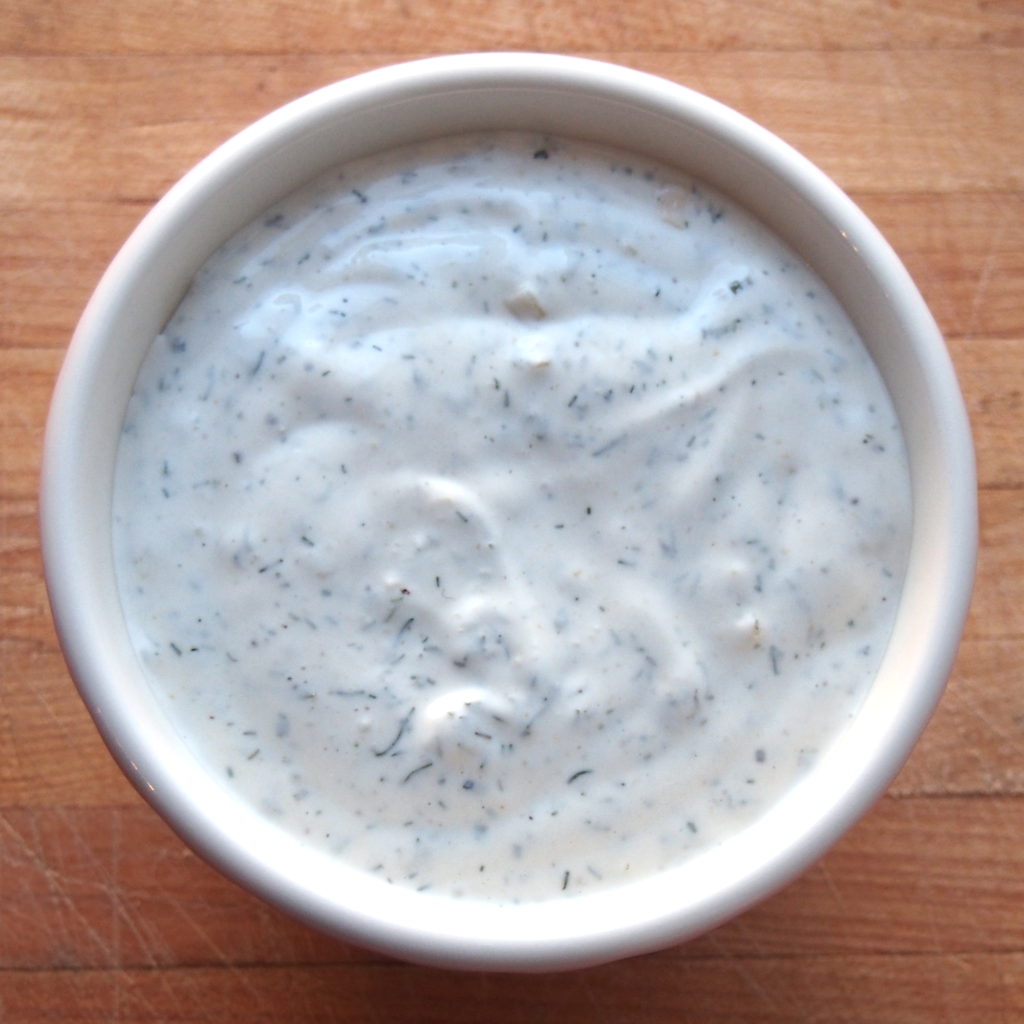 Print
Ranch Dip
Ingredients
1/2

cup

Hellmans mayo

1/2

cup

Greek yogurt

1

tablespoon

white vinegar

1

tablespoon

onion flakes

1/2

teaspoon

dried parsley

1/2

teaspoon

dried dill

1/2

teaspoon

garlic powder

1/4

teaspoon

onion powder

S&P to taste
Instructions
Combine all ingredients in a bowl, then place in fridge until wanted.
If you like this recipe, please share!