---
I don't know why it's taken me so long to make pizza dough. It's very easy and quick to make up a batch. I haven't made too many homemade pizzas as the Hubby is not a fan of the pre-made dough available. Since I got the Ninja 8-in-one oven, I have been trying all sorts of recipes in it. I wanted to try making some pizza dough, but was always a little leery of doing so.
I discovered it was really wasn't hard at all! I picked a simple recipe, enough for a 12″ square and it only rises for 30 minutes. I'm sure there are more intricate and all sorts of specialty doughs, but if you want something quick and delicious, this recipe works perfectly.
As a side bonus, it made for a thin-crust pizza, that stayed firm when held, instead of drooping over and having the toppings slide off. I also made a quick pizza sauce that contained: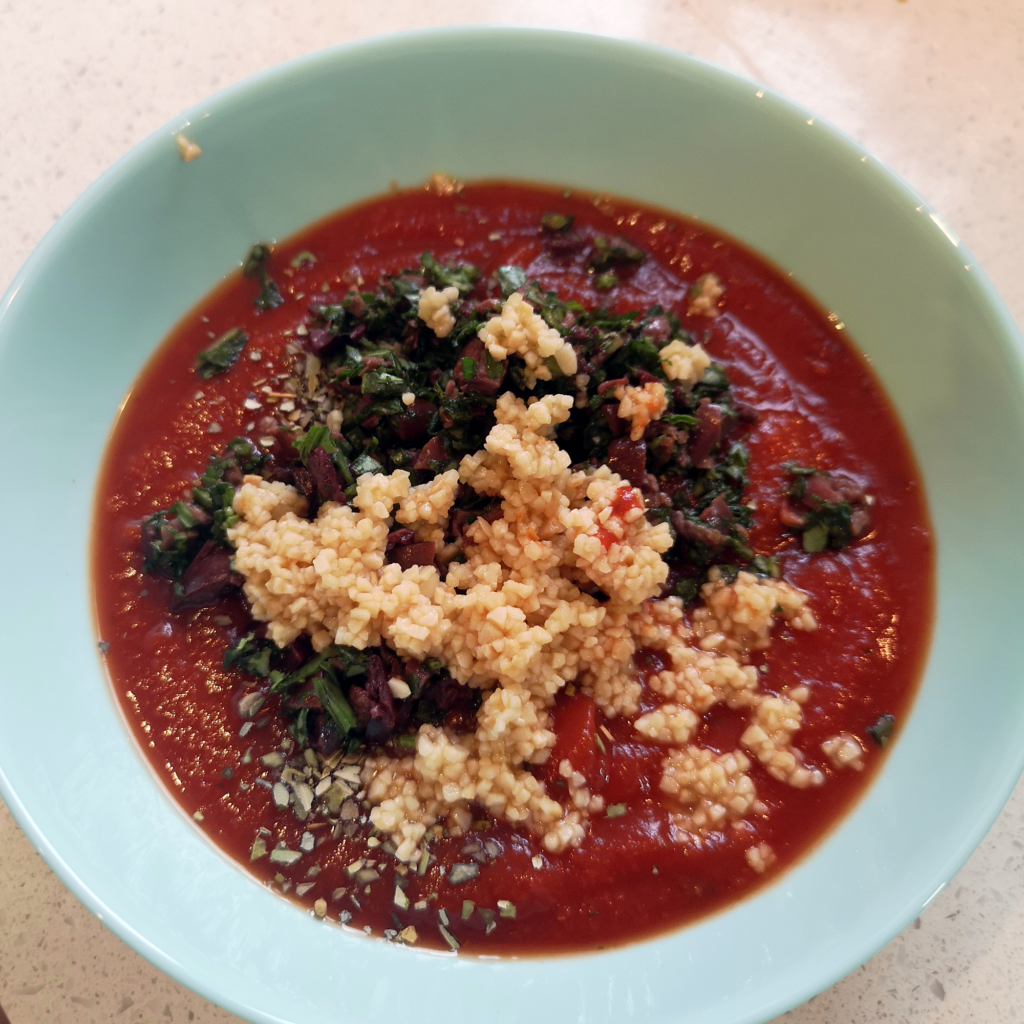 6 kalamata olives
6 or 7 fresh basil leaves
1 teaspoon dried oregano
1 heaping teaspoon minced garlic
Fresh ground pepper
1 213ml pizza sauce
Spread in a thin layer over the dough, it added flavor without making the dough soggy.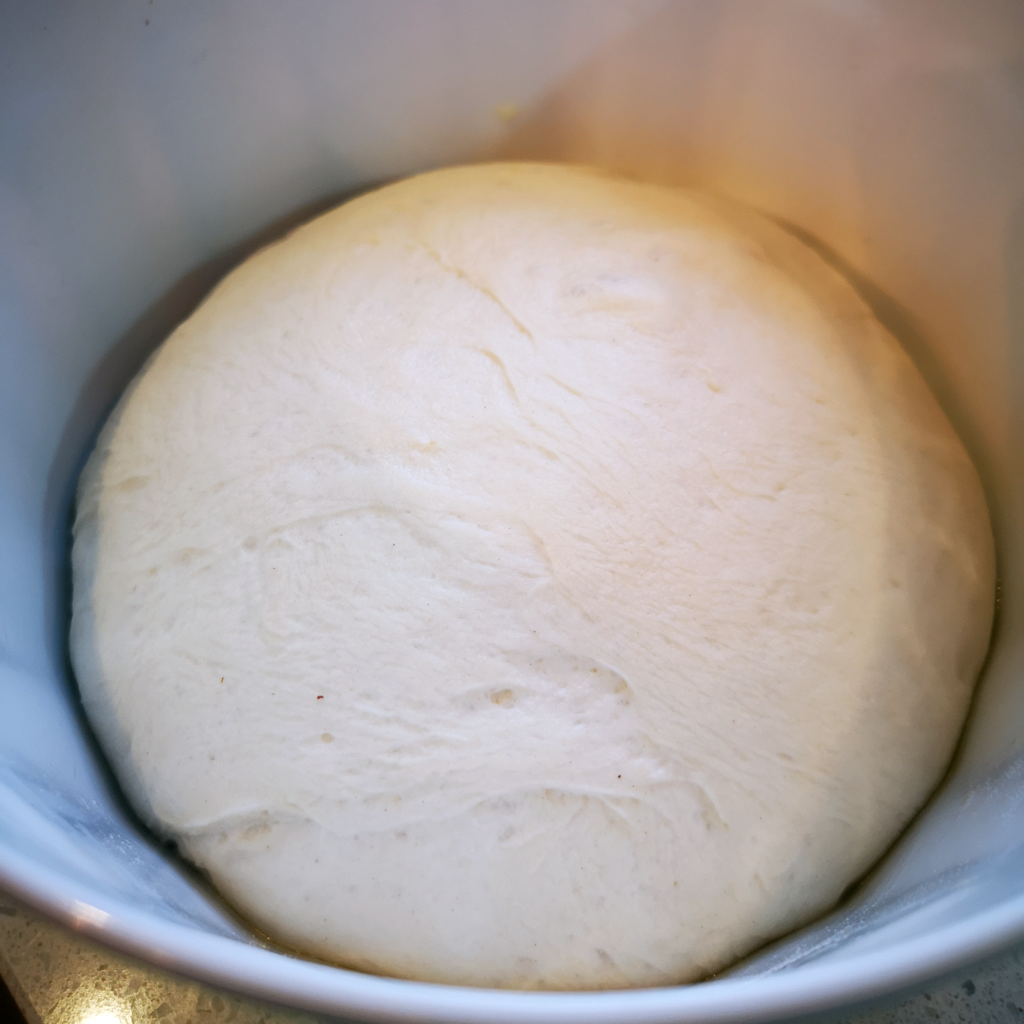 Print
Ingredients
2 1/2

teaspoons

active dry yeast

(can also use quick rise)

1/2

cup

water

(95° to 110°F)

1/2

teaspoon

sugar

1/2

teaspoon

salt

1

tablespoon

vegetable oil

1

cup

all-purpose flour

(plus an additional 1/2 cup)
Instructions
Add the yeast to the water, stirring until dissolved.

Add the salt, sugar, and oil and stir to mix.

Add 1 cup of the flour, mixing until a dough forms. Add flour a tablespoon at a time until the dough is not sticky. (It only took a cup for me to be only slightly tacky. As I kneaded on a well-floured surface, it turned into a silky soft dough.)

Knead for 3 minutes and then place in a well oiled bowl, turning the dough over so it's lightly coated in oil. Cover and let sit somewhere warm for 30 minutes.
Making a Pizza 1
Well oil a 12 inch round or square pan and push the dough in an even layer to cover.

Top with a thin layer of sauce (too much and it gets soggy!) and toppings of choice.

Bake at 400°F for 20 minutes until the crust is crispy.
Making a Pizza 2 - With a pizza stone (Best Way)
Cut a piece of parchment paper to the size of your pizza stone.

Preheat a pizza stone as you preheat the oven / Ninja 8-in-1 Foodie (5 minutes preheat).

Using gentle pressure with your fingers, spread the dough to cover the parchment circle.

Have all the ingredients ready to go.

When the stone is preheated, remove and set on a trivet.

Sprinkle the dough lightly with cornmeal and gently place on the hot stone, cornmeal side down.

Add ingredients as desired, pop into Ninja / oven, and bake for 20-25 minutes until crusty is crispy.

Remove stone from oven and use a pair of tongs to pull the pizza onto a cutting board, slice and serve!
If you like this recipe, please share!