---
I recently attended a bread making class (sourdough), and wanted to continue making a variety of loaves. I pulled out the ole bread machine and then remembered that I had this recipe for no knead bread. Sourdough bread is basically a no knead bread as well, with limited "folding" and popping into a dutch oven to bake.
I took this recipe and added some of the same preparation steps I learned in the sourdough making class and it came out beautifully. Though I will try a couple different things the next loaf I make. First is getting white bread flour. When I went to pick up a bag, I mistakenly picked up the whole wheat one. It did lend a very nice flavor to the bread, but it wasn't what I was really looking for.
Also, due to the folding, rising, and proofing technique of the sourdough steps I took, I will lightly flour the top and score it in a hashmark pattern. I used this pattern on my sourdough and not only does it let the bread rise more, but looks very pretty. Instead of the usual rustic looking loaf, I will get a more artisanal style.
The previous no knead bread loaf I made I had added herbs and spices. Note that when adding garlic, don't be tempted to add too much as it actually interferes with the yeast properties.
Extra Herbs Added:
1 heaping tbsp dried oregano
1 tbsp roasted garlic pieces
1 tbsp dried rosemary
1 cup asiago cheese
Some Comments for the Whole Process: 
When you fold 4 times, do the 4 folds once every 30 minutes for 2 hours. Don't use soap when washing your hands after each folding session. Just rinse off your hands.
Use a linen towel. You know those towels that everyone seems to have, that don't seem to actually absorb water? One of those! Keep it as your designated bread towel. Rinse out to wash it, don't use laundry soap.
Use rice flour to dust the towel and the top of the dough before you cover with the towel. This will prevent the towel from sticking to your bread! Don't dust with regular flour, which contains sticky gluten.
When you are preparing to put the dough into the bowl, sprinkle the countertop with water, not flour. Spread out in a large rectangle, pulling the dough gently with your fingers, not flattening out with your hand. Fold into thirds, then fold into thirds again the opposite way. Scoop (using hands or a scraper) and place with the seam side facing UP. Dust with rice flour and cover lightly with the ends of the towel.
You may want to lightly rescore the bread once it's in the pot. Just be careful of those hot edges!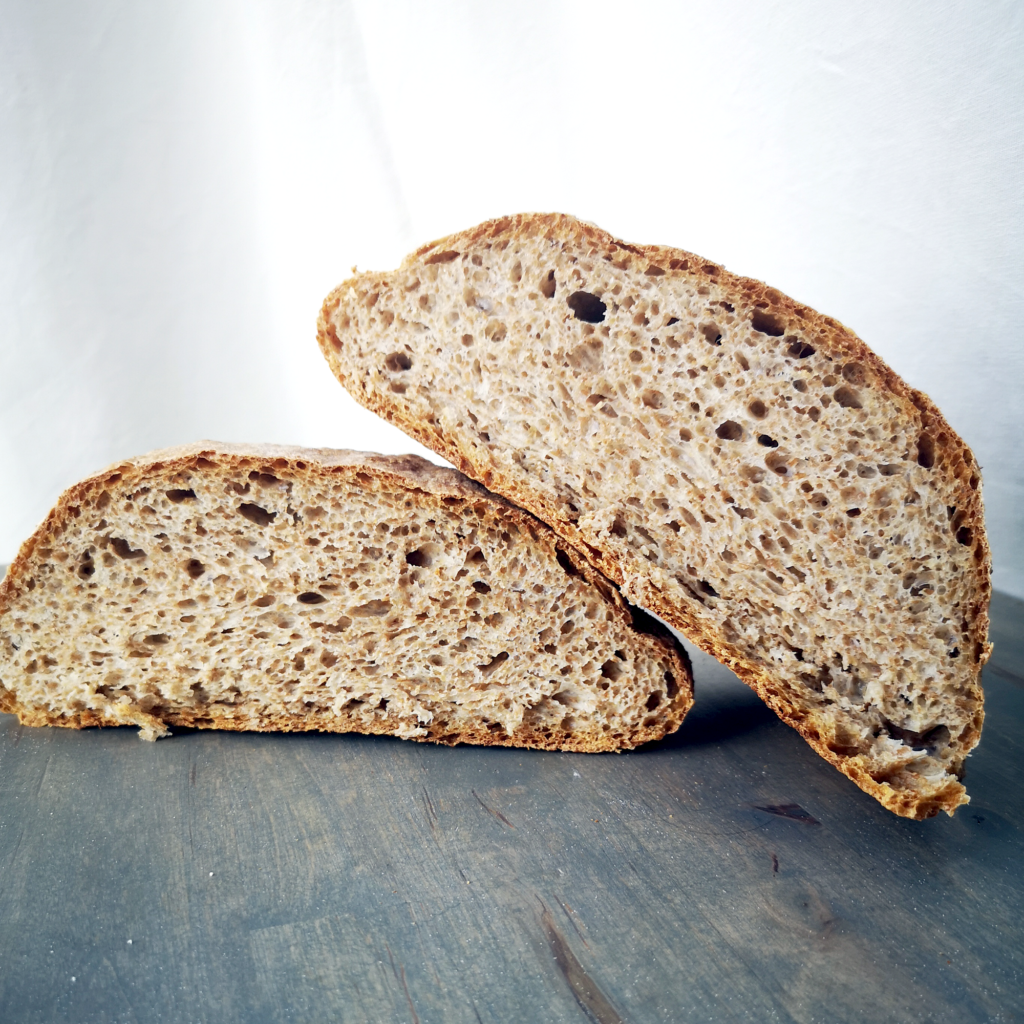 Print
No Knead Bread
Ingredients
3

cups

unbleached all purpose flour

1 3/4

teaspoons

salt

1/2

teaspoon

Instant or Rapid-rise yeast

1 1/2

cups

water
Instructions
In a large mixing bowl, whisk together flour, salt and yeast.

Add water and mix. I kneaded just a tiny bit to make a ball and get all the left over bits together.

Cover bowl with plastic wrap and set aside for 12 - 18 hours, as many as 24 is fine.  It will be a thick gooey mess at this point.

Start the first of the 4-fold sessions. Take a piece of dough, gently pull out and up and fold towards the middle. Rotate the bowl 90° and repeat.

Set somewhere warm and repeat folding the 4 corners after 30 minutes. Do 4 times.

Prepare a medium sized bowl by placing a linen towel in it, dusting it with RICE flour.

At this time, place the dough onto a surface that has been lightly sprinkled with water.

Spread the dough into a rectangle (pulling gently with your fingers, not flattening with your hands). Fold into thirds. Then fold into thirds again the opposite way.

Scoop up with your hands or a scraper and place the dough into the bowl, so the seam side is facing up. Dust with a bit more rice flour and lightly fold the towel edges over.

Place somewhere warm and let rise for one hour.

Heat oven to 450°F and place the dutch oven (and lid) inside.

Cut a piece of parchment paper to have a set of handles. Uncover the dough. Place the parchment paper centered over the bowl, and flip confidently over onto the parchment paper. Remove the bowl and the towel.

Dust the top of the ball lightly with bread flour and score with a sharp blade in an "X" or hashtag pattern. Make sure to score under the edges of the corners lightly. This will help with the rising during baking.

Remove the pot from the oven when it has reached 450°F.

Using the handles in the parchment paper, keep the paper as flat as possible and place into the hot dutch oven. If the cuts have stuck together, gently rescore.

Place the lid on the pot and bake for 30 minutes.

After 30 minutes, remove the lid, and bake an additional 20-25 minutes (until the bread is desired brownness).

Remove bread from pot (carefully, it's hot!) and place immediately on a rack to cool.
If you like this recipe, please share!