---
I thought I would put all my icing recipes into one spot.
This icing I used on my 2013 Christmas cakes and used for batch of a gingerbread cupcakes to use the rest of the icing. A smooth cream cheese flavour.

NOTE: for a salted caramel cream cheese icing, don't add the rum and instead add 1/2 c of salted caramel sauce.
Print
Rum Cream Cheese Icing
Ingredients
1/2

c

butter

softened

8

ounces

1 brick cream cheese, softened

3

c

icing sugar

1 1/2

tbs

rum
Instructions
Cream butter and cream cheese together until fluffy and soft.

Add icing sugar a cup or so at time until well blended

Add rum and mix well
This icing is super light. The flavour comes from whichever flavour of pudding you use. Wonderful on a rich chocolate cake. Not a super sweet icing.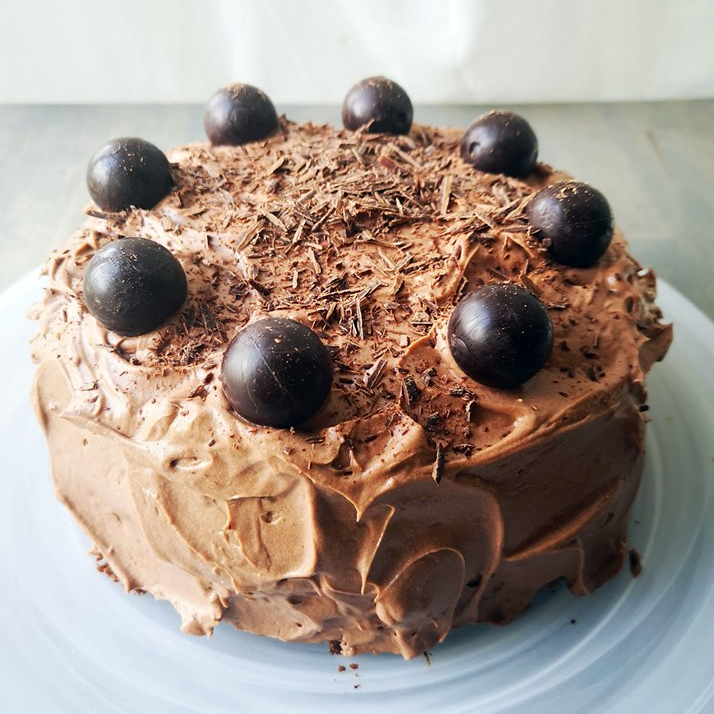 Print
Fluffy Pudding Icing
Ingredients
2

packets

Dream Whip powder

2

cups

milk

1

large package of jello pudding
Instructions
Use a hand mixer on low speed to blend, then beat on high for 4 minutes until stiff peaks form. Stick in fridge for approximately 30 minutes, giving a quick beat to fluff up before putting on your cake.
Notes
Note that this is NOT a firm icing! Best to hold off icing cakes as late as possible. It does not hold sprinkles or toppings well, and if let to sit on the icing, they will get a "melted" look. Store the cake/cupcakes in fridge.
This icing is 90% of the above recipe. Just as fluffy and light, but no Dream Whip. I had to make it with whipping cream due to a lactose intolerance.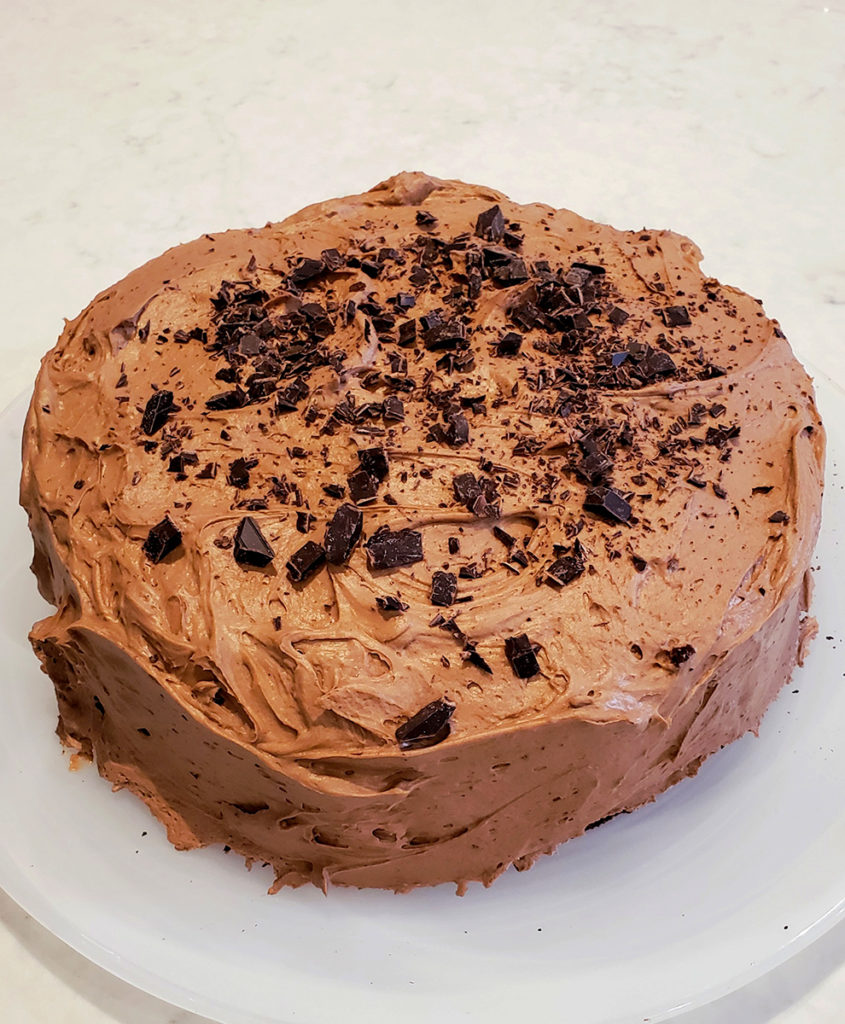 Print
Whipped Cream Pudding Icing
Ingredients
4

cups

whipping cream

1/3

cup

icing sugar

1

teaspoon

vanilla extract

1

170gm

box of instant pudding mix

1

tablespoon

dark cocoa powder**
Instructions
In a stand mixer (or use a hand mixer if desired*) add the vanilla extract, icing sugar, and whipped cream and start whipping on low.

As it begins to thicken, add the pudding mix and cocoa powder if using.**

Increase the speed to medium, then high until very stiff peaks form.

Refrigerate any leftover cake.
Notes
* I liked using the stand mixer due to the bigger bowl size.
** Add cocoa powder to chocolate or fudge instant puddings to give it extra chocolately richness.
This icing is makes a silky fluffy buttercream style icing. Used on the Waldorf Astoria Cupcakes.
Print
Boiled Icing
Ingredients
1/4

c

flour

1

tsp

salt

2

c

milk

2

c

4 sticks unsalted butter, softened

2

c

granulated sugar

1

tbsp

vanilla extract
Instructions
In a large saucepan, whisk together flour and 1/2 cup of milk until smooth. Set over medium heat and and whisk in remaining milk and salt. Whisk constantly until mixture is thick and paste-like - AND SMOOTH. Remove from heat and let cool completely.

In the bowl of a stand mixer fitted with the whisk attachment, combine butter and sugar. Beat until light and fluffy. Add vanilla and mix well.

Beat cooled flour mixture into the butter mixture on high speed. Beat for several minutes (6-10) until sugar granules have dissolved and the mixture is super silky and fluffy. You can check this by rubbing a little between your thumb and forefinger.
Print
Buttercream Icing
Ingredients
2 ½

sticks unsalted butter

room temperature

2 ½

cups

icing sugar

sifted

1/8

tsp

salt

2

tsp

vanilla extract

2

tbsp

whipping cream
Instructions
In a stand mixer with the whisk attachment, beat butter at medium-high speed until smooth, about 20 seconds.

Add icing sugar in thirds and salt; beat at medium-low speed until mixed. Scraping down as required.

Add vanilla, orange extract, and heavy cream, and beat at medium speed until incorporated, about 10 seconds.

Then increase the speed to medium-high and beat until light and fluffy, about 4 minutes, scraping down bowl once or twice.
Notes
Chocolate buttercream frosting - add 1/2 cup Hershey's cocoa.
Print
Cream Cheese Drizzle
Ingredients
4

oz

cream cheese

room temperature (1/2 brick)

1/2

c

powdered sugar

3 to 4

tbsp

dark spiced rum
Instructions
Beat cream cheese until very creamy

Beat in powdered sugar until well blended

Add rum until thickness desired
Used on the pumpkin bread pudding. Was an excellent glaze!
Print
Rum Butter Glaze
Ingredients
1

c

sugar

1/4

c

butter

1/2

c

rum

1/2

c

cream
Instructions
Slowly bring all ingredients to a gentle boil in a sauce pot. add a mix of about blended 1 tbs cornstarch and cold cream and let thicken a bit. Serve with slices. (Can be reheated easily in microwave.)
SEVEN MINUTE ICING
Untested so not put into a recipe format yet.

1 1/2 c sugar
2 tbsp light corn syrup
6 large egg whites
1 tsp vanilla extract
Instructions
In the heatproof bowl of an electric mixer set over a saucepan of simmering water, combine sugar, corn syrup, 1/4 cup water, and egg whites. Cook over medium heat, stirring frequently, until mixture registers 160 degrees on an instant-read thermometer, about 2 minutes.
Attach bowl to a mixer fitted with the whisk attachment. Beat mixture on high speed until glossy and voluminous, about 5 minutes. Beat in vanilla. Use immediately.
If you like this recipe, please share!