---
I made another sourdough loaf of bread a couple days ago, and we didn't eat it as fast as we usually do. As there was about a third left of the loaf, I wanted to put the end to good use and made homemade seasoned breadcrumbs out of them. Seasoning can be whatever you prefer, I just used what I had on hand. Adjust the amount of seasoning as to how much breadcrumbs you have.
As for the size of breadcrumbs, it was fine to small pieces. I added the seasonings after I got the crumbs to the size I wanted. For the amount of bread I had, it made about 2 cups of crumbs.
I used a cup of the breadcrumbs on my macaroni tuna casserole (recipe to come).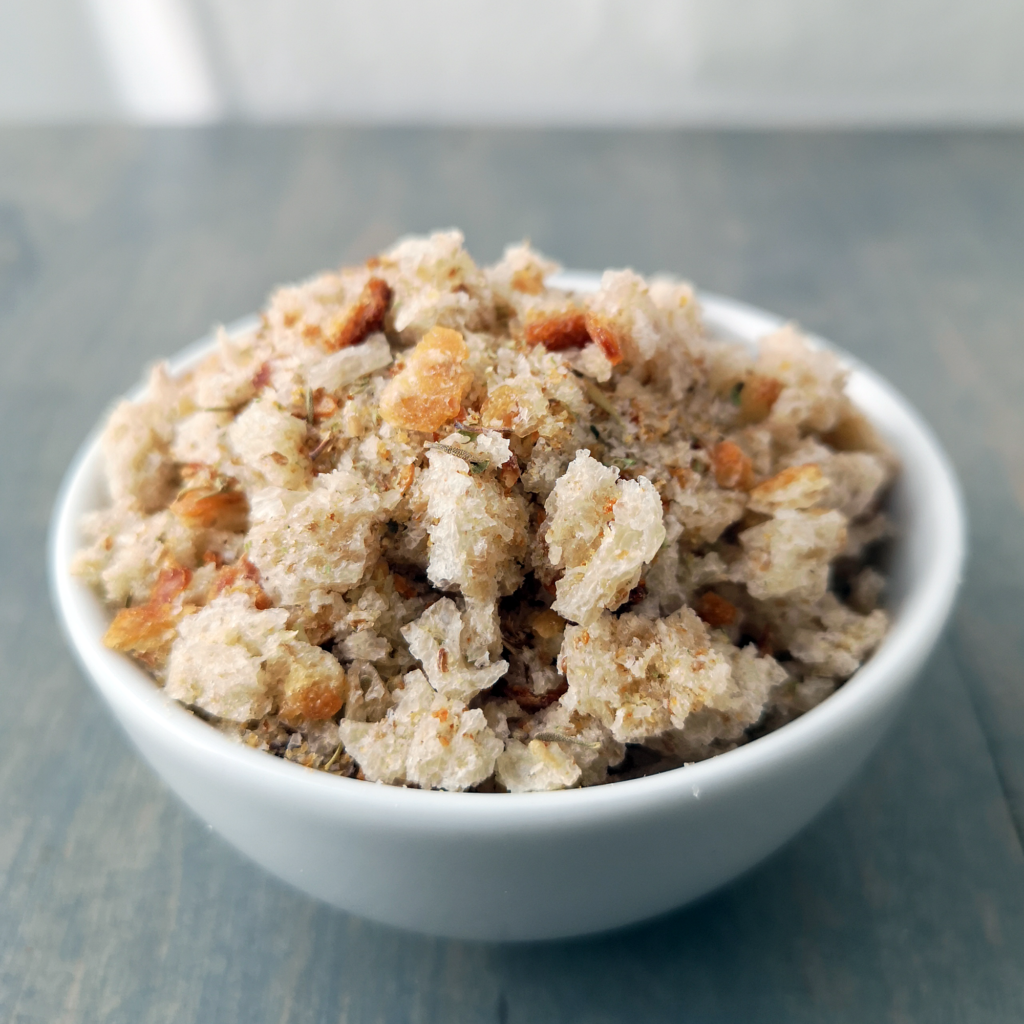 Print
Homemade Seasoned Breadcrumbs
Ingredients
2

cups

breadcrumbs

1

teaspoon

granulated garlic

1

teaspoon

garlic Mrs. Dash

1

tablespoon

dried oregano

1

teaspoon

dried thyme
Instructions
Slice the bread in thick slices, bake at 250°F for 30-40 minutes until the slices are DRY.

Chop into large chunks and put into a food processor, chopping until desired size.

Add the spices and pulse until mixed through.
If you like this recipe, please share!
HOMEMADE SEASONED BREADCRUMBS