---
I had picked up a couple of avacadoes the other day and was trying to think of a way to serve them that the Hubby would like. He doesn't mind them, but they aren't his favourite.
So what better way than covering in a sausage salsa, melted cheese, and a creamy soft egg.
(I used my multi-purpose rub for the seasoning and for the drizzle of olive oil in the salsa, I used my garlic oregano infused oil.)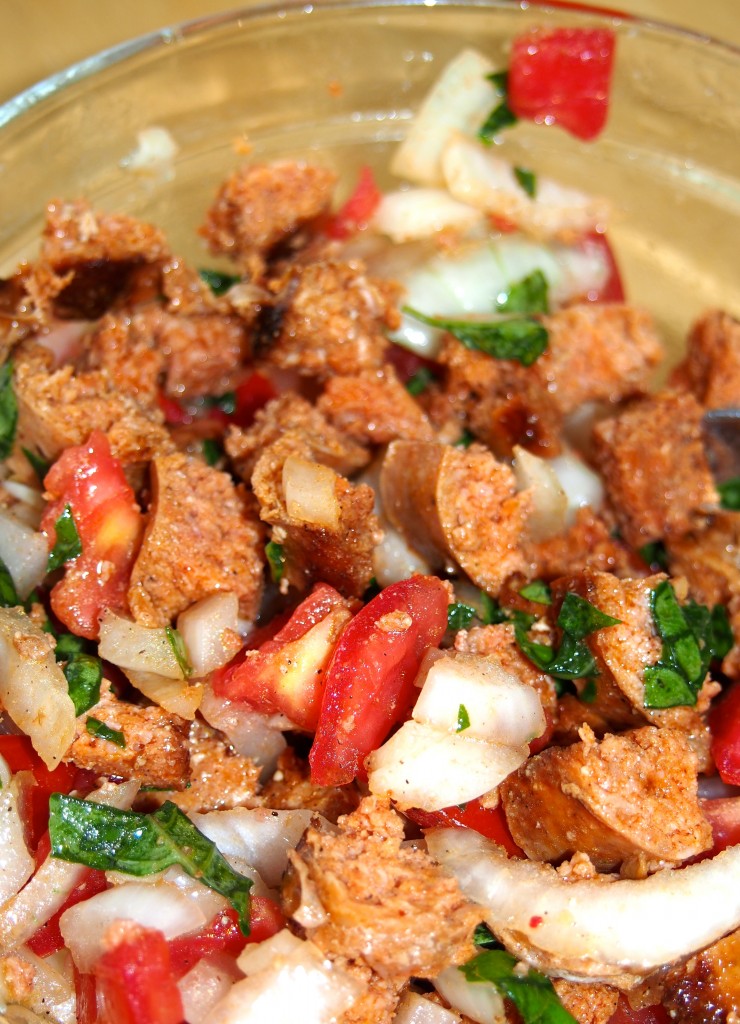 Print
Chorizo Salsa
Ingredients
2

chorizo sausage

1/2

white onion

chopped small

2

roma tomatoes

chopped

1/2

tsp

cumin

2

cloves

of garlic

minced

S&P to taste

Drizzle of olive oil
Instructions
Grill the sausage until cooked through. Set aside to cool a bit.

Mix the other ingredients in a bowl.

Cut the sausage into small pieces and add to the mix.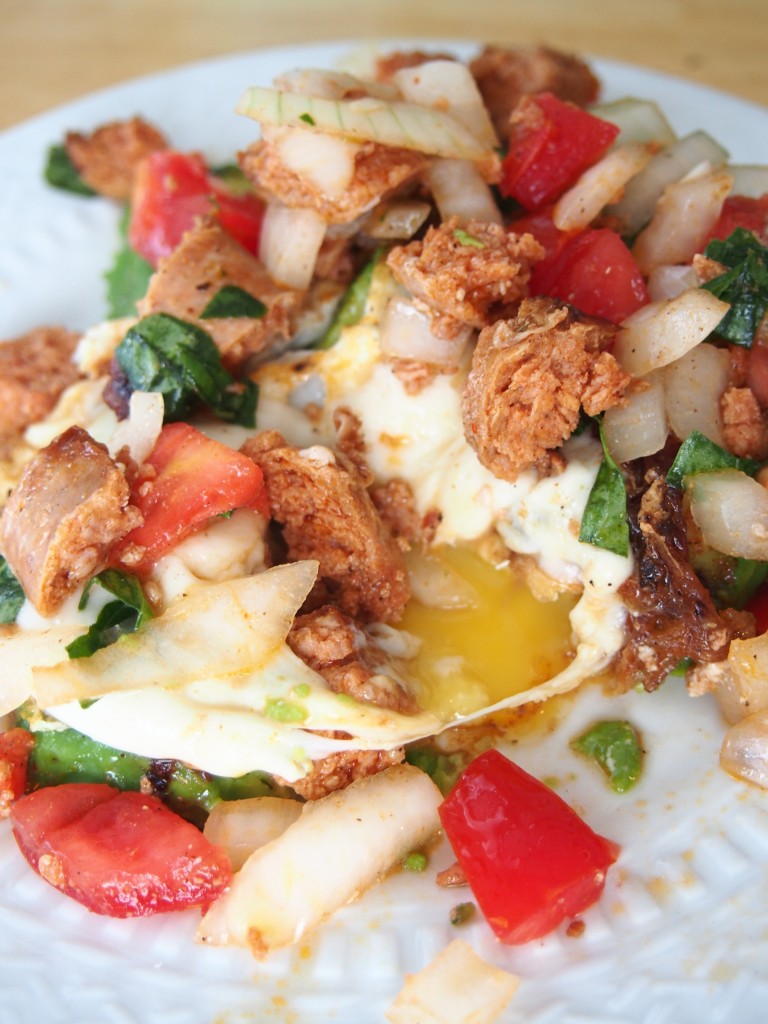 Print
Grilled Avacado with Egg and Mozzarella
Ingredients
1

avacado

Salt

Multi-purpose dry rub

2

eggs

Slices

of fresh soft mozzarella cheese

Bacon fat
Instructions
Prep the avacado by
Slicing avacado in half and removing pit.

Slice just a small slice off each end.

Cut each half into a "steak" (two pieces will have holes and two will be the outside edges). KEEP THE SKIN ON.

Sprinkle with the dry rub and salt.

Melt bacon fat onto a griddle or in a frying pan (I used a griddle for the space).

Place the slices of avacado into the fat and let fry for a minute or so, then flip over.

Gently place an egg into each of the slices with the hole.

Let fry until the whites begin to solidify.

At this time, I placed a slice of mozza on the griddle as well to start it softening and melting.

Gently flip the avacado slices and let the whites finish cooking, placing the melted mozza on top.

Remove from the griddle and place on a plate.

Remove the skin, top with the chorizo salsa and serve!
GRILLED AVACADO WITH CHORIZO SALSA