---
I was looking for low-carb recipes for using up ground beef and came across one for low carb general tso meatballs. It seemed rather bland and thought they need quite a bit of , and went in search of a sauce recipe I could alter into low carb.
I found one and I have to say, that these meatballs are now on the top of my list for meatballs. I love Swedish meatballs, but they really need a plate of egg noodles to go on – which we can't have on low carb. Spaghetti, sauce, and meatballs – again awesome, but you can't have on low carb. But these are saucy without needing to put them on anything, packed with flavour, and all you need with them is a fork.
I plan not only making these again, but making the sauce for chicken, chicken wings, possibly ribs, and most likely just use a spoon.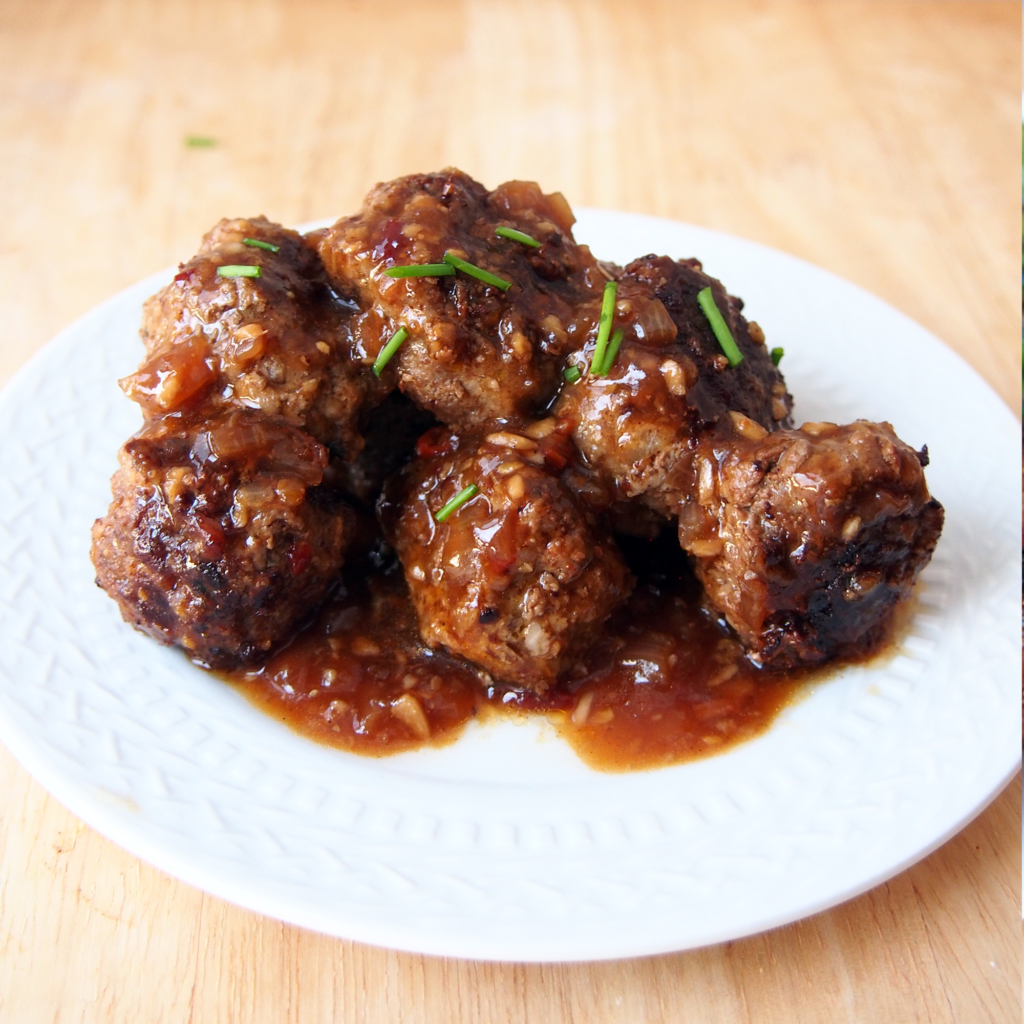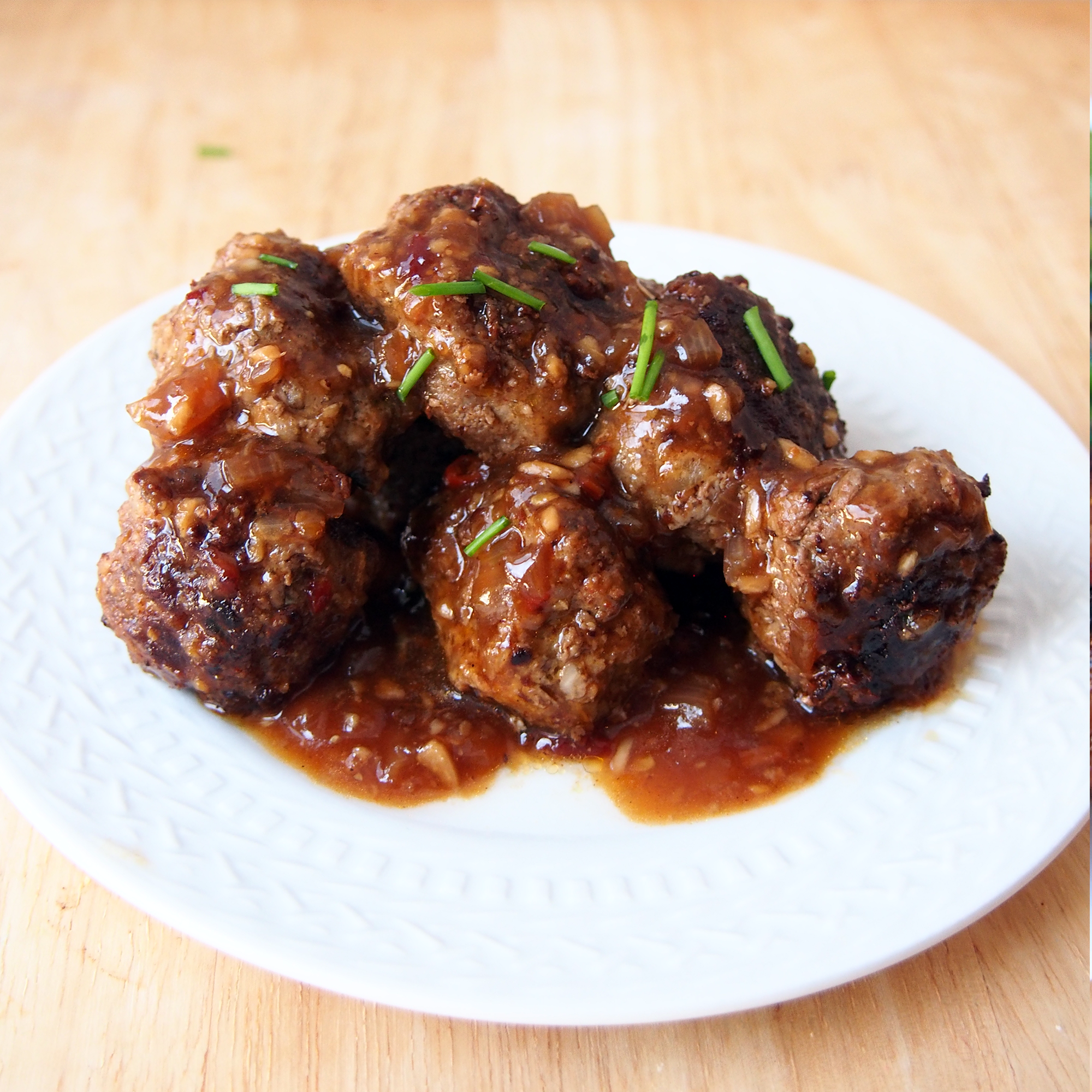 Print
General Tso Meatballs
Ingredients
Meatballs
1

lb

ground beef

1

teaspoon

Chinese five spice

1

tablespoon

crushed garlic

2

tablespoons

grated ginger

1

teaspoon

white pepper

1

teaspoon

salt

2

teaspoons

sambal oelek hot sauce

1/4

cup

minced shallots

1

teaspoon

minced chives

1

egg
Sauce
1/2

cup

chicken stock

3

tablespoons

soy sauce

2

tablespoons

Chinese rice wine vinegar

2

teaspoons

sesame oil

2

tablespoons

red wine vinegar or dry sherry

1 1/2

tablespoons

Splenda

1 1/4

teaspoons

arrowroot powder

1

teaspoon

sambal oelek hot sauce

1

tablespoon

crushed garlic

2

tablespoons

grated ginger

2

Thai chilies

minced fine

3

green onions cut into 1 inch pieces
Instructions
Combine the meatball ingredients in a bowl, using a small cookie scoop, form balls.

Put on a plate and set in the fridge for an hour.
For the sauce
In a small frying pan, add a bit of oil (I like avocado) and saute the ginger, chilies, and garlic until fragrant.

Add to a small sauce pot with the other sauce ingredients.

Bring to a simmer, whisking frequently.

Continue to give an occasional vigorous whisk, heating until thickened.

In the meantime, heat a couple tablespoons of avocado oil to a frying pan, adding the meatballs.

When cooked halfway through, gently turn over and continue cooking.

When they are almost cooked, gently toss in the pan.

Remove from the pan with a slotted spoon, and place in a bowl.

Pour the sauce over the meatballs, tossing gently.

Garnish with chopped green onions and serve.