---
I made a duck on the bbq today, and it will definitely be the only way I do duck from now on! But as I didn't really marinate it, I wanted to do up a quick sauce to go with it. As I didn't start out with a herb crusted duck, baked in the oven, I didn't really have a good drippings to start a gravy from. So off to the internet to do some googleing. Quite a few of the sauces I found had sugary additions like honey or wine. The bourbon mustard sauce I ended up going with does have honey in the recipe, but I just added a bit of Splenda instead. The sauce has a wonderful double-edged kick, one from the bourbon and the other from the mustard.
For the mustard portion I used my homemade grainy Guinness mustard and smooth, extra-hot dijon. It was a very strong sauce by the way, I'm thinking maybe a bit too strong for the duck. It would taste excellent with pork, though!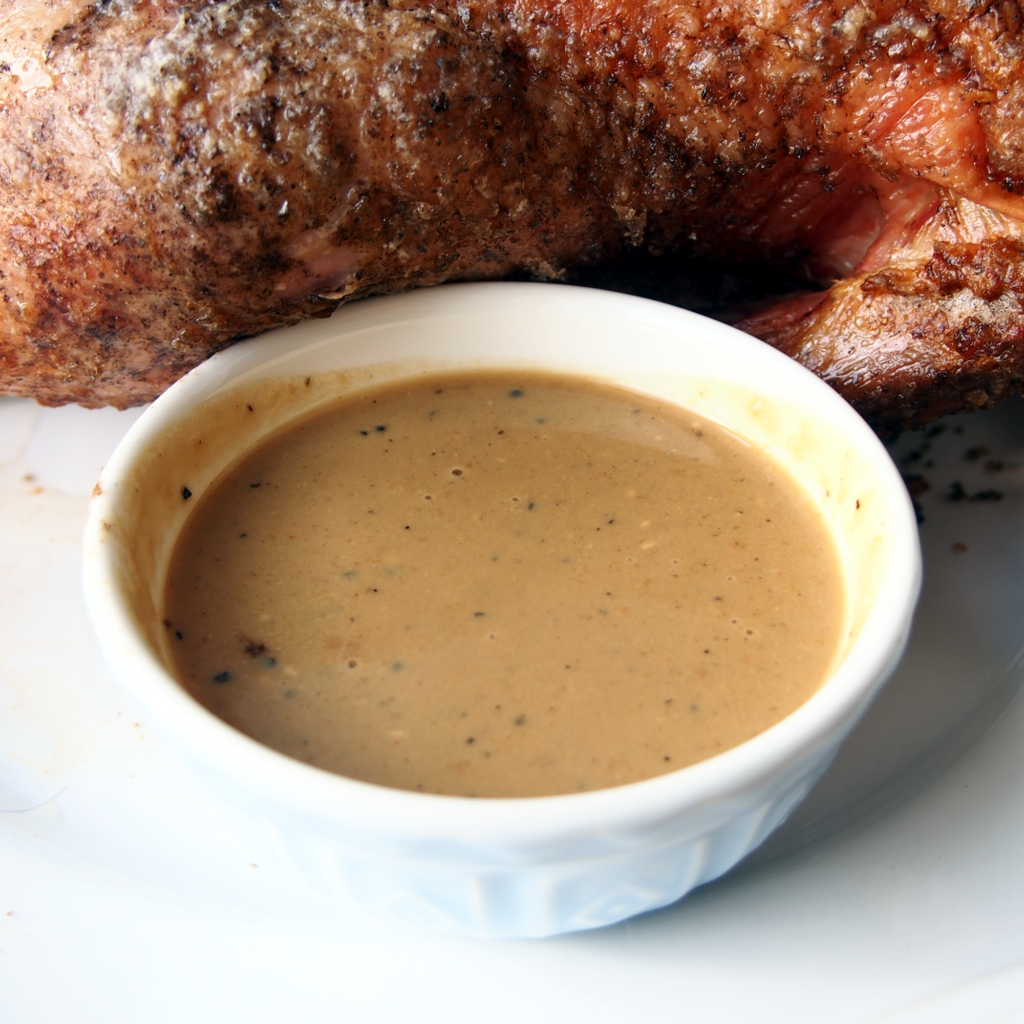 Print
Bourbon Mustard Sauce
Ingredients
1/2

cup

bourbon

1/8

cup

grainy Guinness mustard

1/8

cup

Dijon-style mustard

1

tablespoon

Splenda

1

teaspoon

Worcestershire sauce

Freshly ground black pepper

to taste

Pinch

of salt
Instructions
Combine all ingredients in a small saucepan, whisking to combine, bring to a boil. Serve warm.
If you like this recipe, please share!