---
This year I wanted to make something new and since I haven't tried peanut brittle I thought I'd give that a whirl. I'll probably add a note at the bottom of this recipe later as I want to make a spiced pumpkin seed version as well. 🙂 I found this recipe on Anna Olson's site and since I've made a couple things from her, I thought I'd give this one a try too.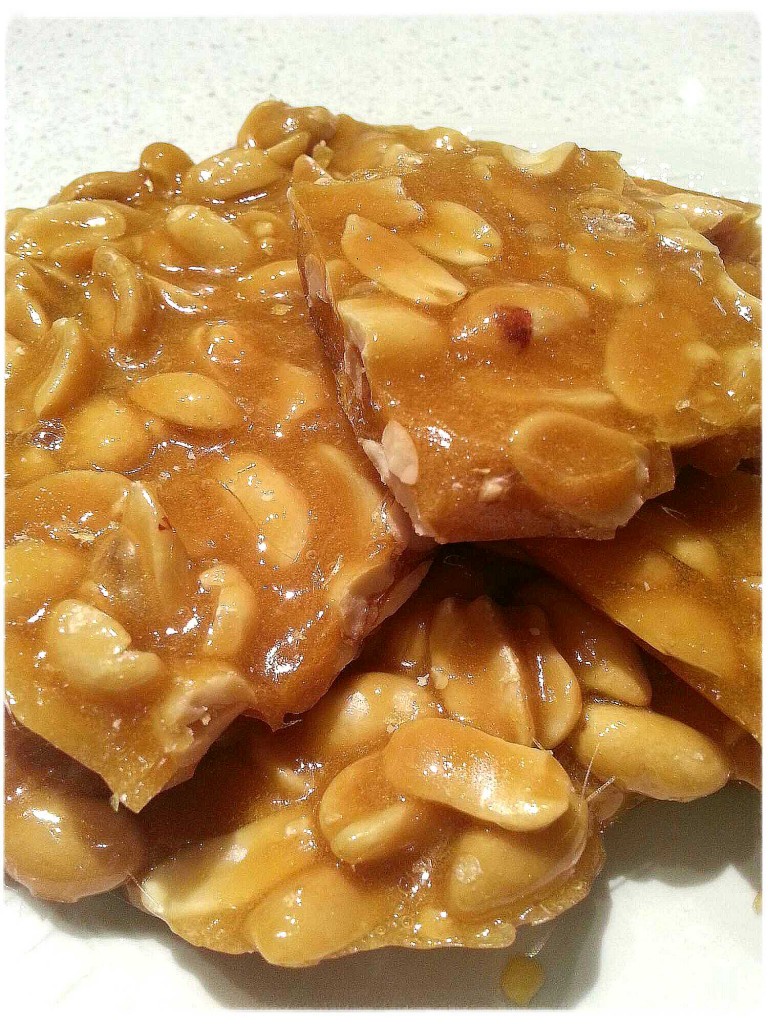 Print
Peanut Brittle
Ingredients
2

c

sugar

1

c

golden corn syrup

1

c

water

2

c

salted peanuts

1

tsp

unsalted butter

1

tsp

vanilla

¼

tsp

baking soda
Instructions
Line a baking tray with parchment and grease the parchment with butter.

Combine sugar, corn syrup and water in a heavy-bottomed saucepot and bring up to a boil over high heat.

Without stirring, cook sugar until it reaches "hard crack", about 300 degrees F. on a candy thermometer, brushing the sides of the pot occasionally with cool water. (This will take about 7 to 9 minutes, and it will turn a deep amber colour.)

Remove from heat and stir in salt and peanuts with a wooden spoon.

Stir in butter, vanilla and baking soda – it will immediately get foamy!

Working quickly, spread nut brittle onto prepared baking sheet.

Allow to set completely before cracking into pieces
If you like this recipe, please share!